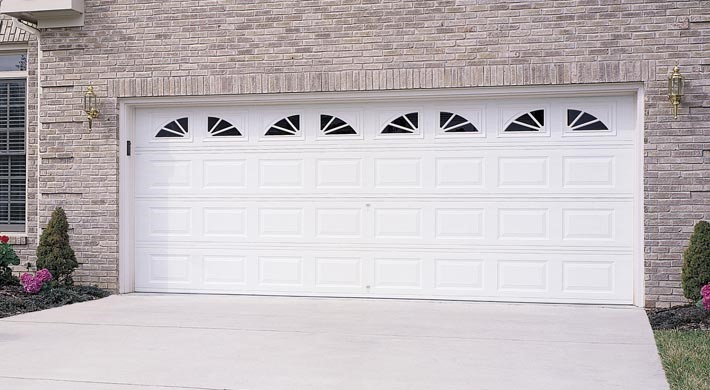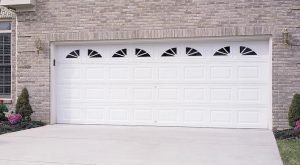 Choosing a new garage door and system can be a daunting task. You have to choose a style that fits the outdoor decor of your home, ensure that it is of superior quality and within a reasonable budget. Considering that this is an important component in your home you should always consult with an experienced garage door technician who can recommend the right door for the job. When you are shopping for a new garage door in Raleigh North Carolina, what are the key features that you should look for?
Top of the line Garage Door
To determine what type of door to choose, you should first take a good look at the exterior of your home to give you ideas for matching the existing decor. The key is to choose a well designed garage door that fits your home's overall design theme. The next step is to choose the right company to do the installation. At Aladdin Doors in Raleigh NC, we are your one stop shop for your garage door needs. We are experts at matching your new garage door to suit the style of your home. Our technicians are fully trained and certified to safely install your garage door, and offer a minimum of 4 year warranty on parts and a full year on labor. We distribute and install doors from the leading manufacturers, and carry an extensive inventory of parts to service them.
Think about insulation value
If you own a garage that is attached to your home, you should give special consideration to the insulation value of your door because any air in the garage travels into your living space. This is also true of a room located above a garage because of the necessity of keeping the temperature in the room stable. A garage door opening is a very large hole in your garage so choosing a well insulated door will help contribute to a reduction in your energy consumption as well as provide a sound barrier to noise coming from the street. Aladdin Doors in Raleigh NC, can help you choose the door that is perfect for needs. Our installers can typically install a door in a few hours and are careful to make sure safety requirements are met. Here are just a few more reasons why you should choose us for your new garage door installation.
On-time, fast local service
Estimated prices before we start and an explanation of what was done after the job is complete
Our service vehicles are fully stocked with replacement parts
An established, organized business backed by a contractor system
If you are ready to create a home that stands out from the rest, and that has great curb appeal, contact the team at Aladdin Doors in Raleigh, NC to schedule an appointment and let them help you choose the garage door of your dreams. Learn more about the other services we provide.