Garage door maintenance is vital to keeping your garage door system operating safely, reliably and in good working condition all year round.  While we depend on our doors to open and close on demand every day, it's easy to forget maintenance until it's too late. Because the average garage door opens and closes 1,500 times annually, it makes sense that it will eventually require some type of service. When was the last time you performed maintenance or had service?
Don't wait until you need service! Here are some signs that your door needs attention soon:
Is your door not opening or closing, struggling, or stopping and starting?
Does your door sag or look uneven?
Is your door excessively noisy?
Do your cables look frayed?
Are your garage door springs rusted and corroded?
Are you unable to manually lift the door?
Regular proactive and preventative maintenance will:
Detect potential problems and discourage emergency situations by limiting repairs that could later cost hundreds of dollars or more
Ensure a safe operation to protect you and your family and discourage intruders from breaking in
Extend the life of your garage door and opener by lengthening the time between replacements
Maintain your curb appeal to achieve its maximum value when selling to potential buyers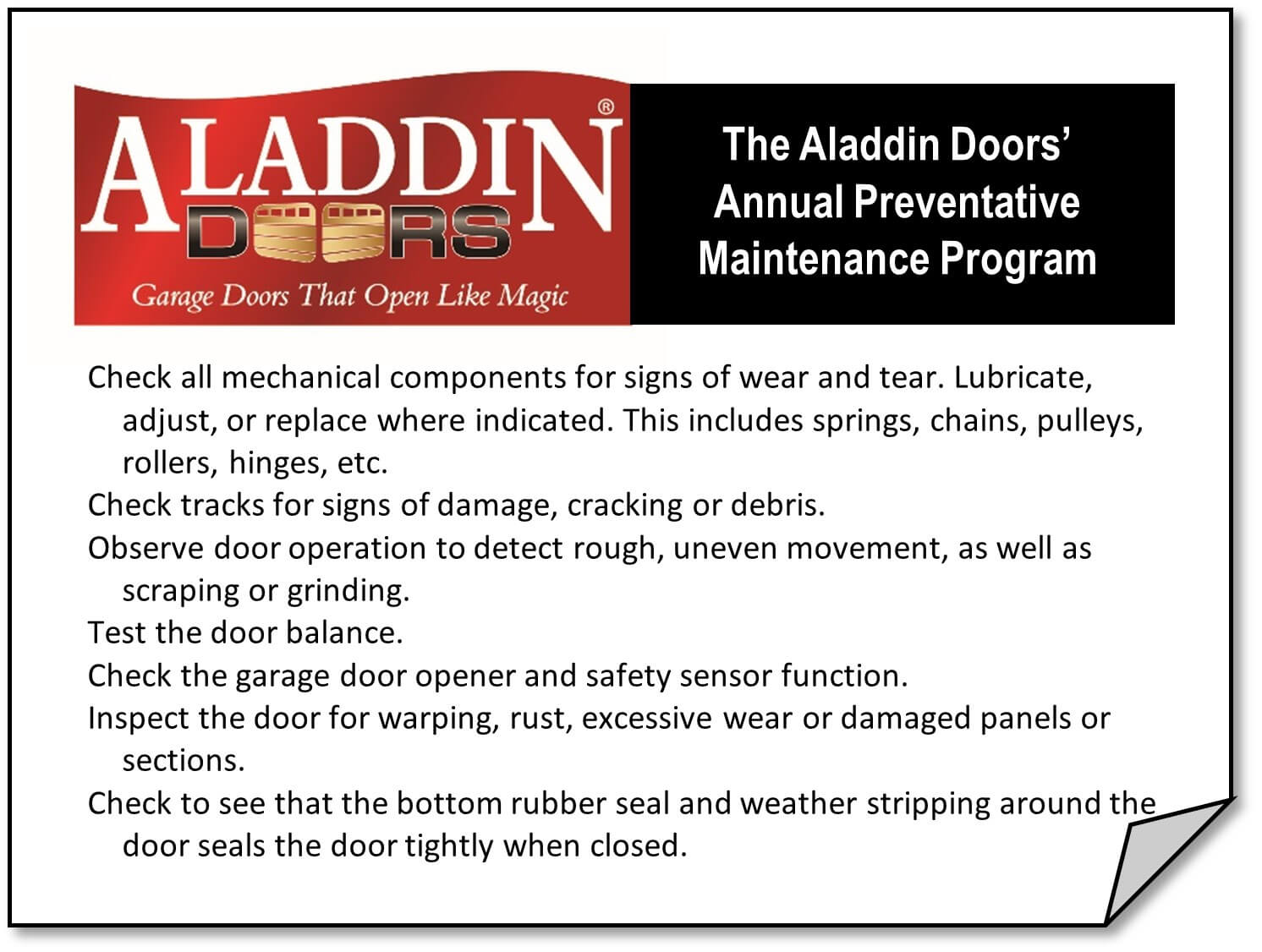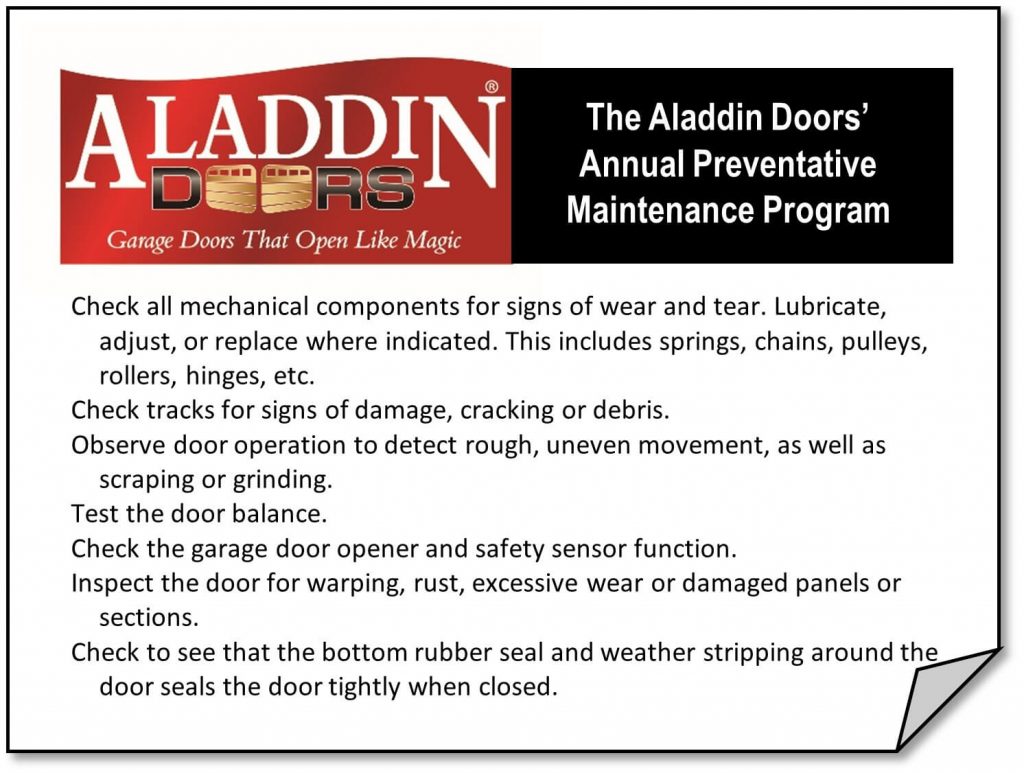 Get a Free Quote for Residential Garage Door Maintenance Today
For more details and pricing on quality, proactive, and preventative garage door maintenance, call Aladdin Doors® at 877-366-7247 or contact us today for a free estimate. We look forward to meeting you and your garage door soon.