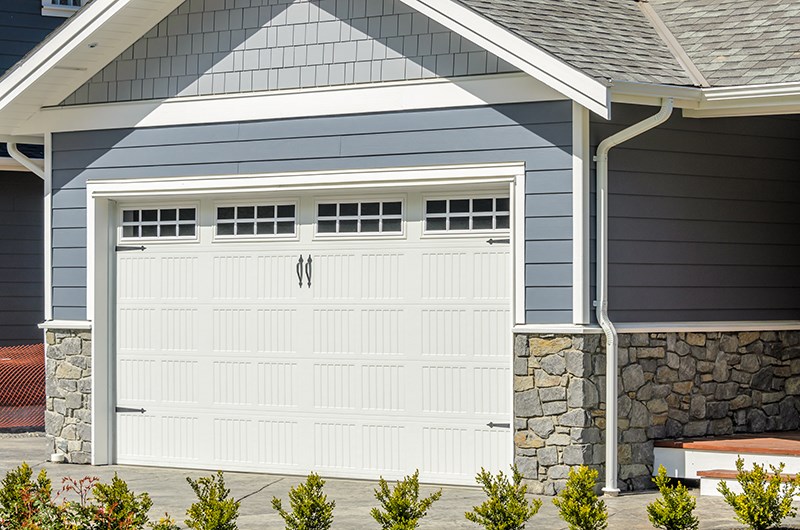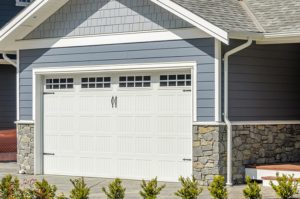 Maintaining your garage door is less costly than to have it replace or repair, so if you noticed broken parts ask your expert technician for a repair right away. Aladdin Garage Door of Naperville, Illinois is ready for an immediate repair. They provide 24 hour emergency repair service, with prompt and efficiency. Their certified technicians are highly competent, flexible, and always available even on weekends. To avoid hassle in your end, it is better to have schedule maintenance of your garage door and here are the maintenance tips you want to consider to prevent your door from breaking down.
First seen on: ( GarageDoorRepair.com)
A garage door is deceptively simple-looking mechanism. A door opening and closing on a series of rollers or arms does not look very threatening. Pushing a button to ove a garage door doesn't take much effort, so it doesn't seem like it could be very dangerours– this is not true. A garage door is relatively easy to move because there are springs balancing the weight of the door. If you have ever seen a garage door with broken springs, you know just how heavy they are and how great a potential for injury there is.

While you should not attempt to make major repairs such as replacing panels, springs or rollers to a garage door, every homeowner should conduct regular basic maintenance and inspections to spot problems before they become serious. The following maintenance task are well within the reach of the average homeowners, and should be performed regularly.

Lubrication
A noisy garage door is an unnecessary annoyance. Do not make the mistake of attempting to lubricate your garage door with WD-40. It may be very slippery, but WD- 40 was not designed to be a long-term lubricant. Use a lithium or silicone spray to lubricate metal parts such as chains, rollers and hinges.

Track cleansing
The track may not require lubrication; in fact, improper use of lubricants can actually attract dust and interfere with the operation of your garage door. While it may not need lubrication, it does require regular cleaning. Dirt and debris can build up on the track and lead to premature failure of your rollers, springs or bearings. A damp cloth will take care of most of the cleaning needs here. For sticky residue, use a solvent metal cleaner.If you live in a cold climate, snow and ice in the track may also be a concern.

Replacing Weather Seals
The weather seals are the soft rubber or plastic material on the bottom and sides of your garage door. When your garage door comes all the way down, this flexible barrier is pressed against the floor of your garage, and against the doorjambs on either side to keep water and air out. When they become worn, they can no longer do their jobs properly. Depending on your climate, your weather seals may last five to 10 years. On the bottom of the door, there is often a track that the weather seal will slide into. Cut off a short piece of your weather seal before you go to your local distributor to make sure you get a piece that will fit on your door.

Realigning Garage Door Sensors
Your garage door opener depends on sensors to detect when the door is all the way up or down, as well as when there is an obstruction that may keep the garage door from closing. If the sensors get out of alignment, your garage door may not function properly or the safety features may be disabled. The obstruction sensors are typically located at the bottom of the door, on either side. The sensors can easily be bumped by people, bicycles or garden tools. It should not take more than a gentle push to realign them. There are usually indicator lights on one or both of the sensors. Try interrupting the beam with your hand to see how the sensors react. Adjust the sensors using your hands until they have a direct line of sight. If your sensors are in alignment, and they are still not working properly, check to make sure they are clean. Something like a spider web may be just enough to block the sensor.

Resetting Garage Door Opener
If your handheld garage door remote is no longer working to open and close your garage, your garage opener may need to be reset. Always try changing batteries first, but if that does not work, you might try resetting it. The reset procedure varies from one garage door opener to another, but it quite often involves unplugging your garage door, plugging it back in and attempting to use the control again. Consult your manufacturer's instructions to find the proper procedure for your door.
If you have questions about any of these procedures, or think that your garage door may have become damaged, contact a trained professional immediately. Do not take chances with your home and your safety. Whether you need maintenance, repairs or a replacement door, professionals have the skills and equipment to do the job right.
Clearly, it's better for the damage to be repair early than wait for it to cause havoc. If you are thinking that about the cost of the repair, you better check the information below on how much a garage door repair should cost.
First seen on: ( GarageDoorRepair.com)
Cost vs. Value When replacing a garage door, most homeowners are cost-conscious (i.e. they're worried about the upfront cost of materials and labor). This focus on price is understandable. After all, garage door replacements are usually an unexpected expense. One day the door is working fine, and the next day, it isn't. However, as with most home improvement projects, you should be value-conscious. Be prepared to pay a little extra for quality and experience. The higher price is well worth the added expense, since a properly installed garage door essentially pays for itself. According to Remodeling Magazine, the average return-on- investment (ROI) of an upgraded garage door is a whopping 83.7 percent, ranking it among the top four home improvement projects of 2014. But the true returns don't stop there:

Given their size and exposure to the elements, garages often result in excessive heating charges in the winter and exorbitant cooling expenses in the summertime. By installing an insulated door, you can dramatically cut down on your monthly utility bill, helping to speed up the payback period of your investment.

Garages also represent a major security risk. A well-fortified garage door can reduce the likelihood of theft. You can further boost these gains with regular maintenance — especially during the winter months when garage doors undergo the most wear and tear. For some simple guidelines, click here.

How Much Should You Budget for Garage Door Repair?

So value (and not price) should be your primary focus. Fair enough. But how much should you actually budget when replacing a standard residential garage door?

Costs vary considerably. The exact price depends on any number of factors, including:

Materials.
Garage doors come in all shapes and sizes, using a wide range of different materials. A basic, un-insulated steel door costs less than a higher-end, custom wood door.

Workmanship.
It's possible to replace a garage door on your own (as a weekend project). However, DIY garage door replacements often end up costing more in the long run (check out these articles here and here to learn why). You're almost always better off hiring a professional to complete the job. Ask about what warranties are available.

Location.
Prices also vary by region. This makes a lot of sense given the major differences in architectural styles and climate that exist throughout the country. A typical stone home in Vermont has very different requirements than a stucco home inArizona. To get a better idea of pricing ranges, type your ZIP code into this free search tool.
Value is more important than cost. But if you're still worried about budget, the best tip of all is to keep your garage door in optimal condition for as long as possible. In addition to the winter maintenance tips mentioned above, you can also conduct an annual DIY checklist. At the first sign of trouble, you may be able to make minor fixes on your own before the problem requires professional intervention.
Clearly, value is important! And that's what Aladdin Garage Door of Naperville provides; a service with value, a service that you will feel confidence that it's worth the cost. Their technicians are well-rounded and always prepared for an emergency repair needs regardless of the time and day