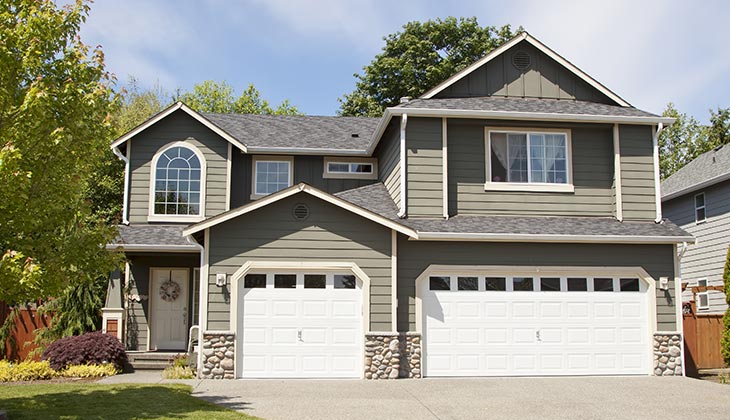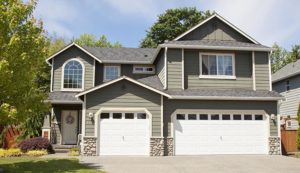 The garage on your home plays an essential part in your everyday life. It protects your vehicle from the elements as well as provide a safe place to store your seasonal possessions. Installing  an attractively designed door on the largest entryway into your home will dramatically improve your home's curb appeal. There are many styles to choose from so you can match the overall decor of your home, however there is an element that is just as important; the choice of which company to hire for the installation. What should you consider as important qualities when choosing a garage door installer in the Aurora, Illinois area?
Key to choosing wisely
The most important things to look for in an installation company is if they are certified and licenced to install and maintain garage doors. Equally important is whether they have the experience that comes only from being in the business for several years. Are the punctual and reliable, and do they provide a guarantee for the work they do. Aladdin Doors in Aurora Illinois is an organized and well established business that is backed by a contractor system. Our technicians are fully trained and certified to install doors safely and professionally. We specialize in the installation of the Garaga,  Amarr and Clopay brands of garage doors and carry a vast inventory of manufacturer approved replacement parts. We use commercial grade tools and equipment to ensure that your door is properly fitted to your opening.
Pair the right automatic opener to your door
To fully appreciate the convenience of owning a garage with a newly installed garage door, it needs to be paired with the right automatic opener. The experts at Aladdin doors in Aurora are equally skilled at recommending the right type and size of opener that you need for your particular situation. Depending on the size of the door to be installed and the type of system that is appropriate, we will help you choose the right model for the job. Whether you live in a detached home or in a townhouse setting, we can recommend the appropriate model and professionally install it for you at the same time as your garage door. it is both convenient and cost effective to do these installations together, and it allows you to immediately benefit from the full potential of your door. Here are some added benefits of working with the team at Aladdin Doors.
We offer our customers many types of discount coupons to help save them money
Monthly specials on parts and accessories
We have a dedicated 24/7 emergency service
Our expert staff is handpicked and professionally trained to provide you with a great customer experience
If you are ready to create great curb appeal by installing the garage door of your dreams, contact the team at Aladdin Doors in Aurora, Illinois to schedule an appointment. Learn more about the other services we provide.