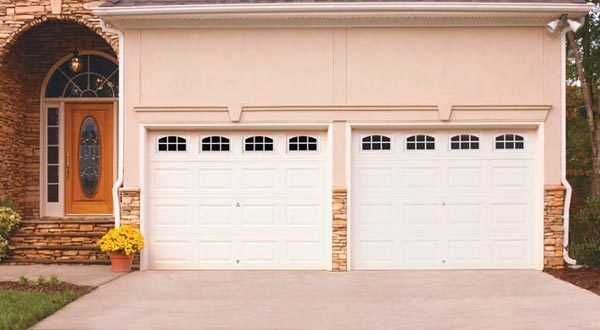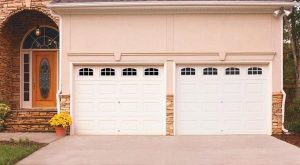 You have put it off long enough, your rickety old garage door has reached the end of its useful life. You have repaired it, painted it, and done your best to keep it working but now it has deteriorated to the point that you need a new one. The replacement of your door is no small feat and requires that you lay out a considerable amount of money, so it's really important to shop around and compare prices. What are the key factors that you should consider when purchasing a new garage door?
Consider The Style Of Your Home
The first step in preparing to purchase a new garage door is to make sure that you don't make a hasty decision. There are many varieties and styles to choose from so you really shouldn't settle on the first one that you see. You should take a close look at the exterior of your home to get a good impression of the overall style. It is better to match the style of your home with the right garage door so you can create dramatic curb appeal. To assist in your decision making process, you should consider asking the pro's at Aladdin Doors of Austin Texas for advice. they Their experienced staff are very knowledgeable,   They can help you choose from traditional panel design with raised or recessed panels to match a more traditional home, to sleeker, more modern design featuring glass windows that is better suited for a contemporary home.
Is Insulated Better
One of the best features to consider in a new garage door is whether the door is insulated or not. If you own a home with an attached garage, a well insulated door will help lower your energy consumption and will reduce the noise from the street inside your home. If you plan on using your garage door for another purpose such as a workshop or an office area, then it is essential to choose a door with insulated panels. The 2 main types of insulation that are used in the fabrication process are polystyrene and polyurethane. Even though a polystyrene door may be thicker, it actually has a lower insulation value than a polyurethane door. Our seasoned sales team at Aladdin Doors of Austin Texas understand the benefits of choosing the right insulated door, and will recommend the right door for your needs. Here are some of the added benefits of choosing Aladdin doors of Austin to assist you in your garage door purchase.
Locally owned and operated
Highly skilled technicians that are fully licenced and certified
Accept all forms of payment including credit card and checks
Open 7 days a week
24/7 emergency repair team
When shopping for a new garage door contact the expert sales team at Aladdin Door of Austin Texas to schedule an appointment. Call Now at (512) 823-0028 and learn more about the other services we provide.